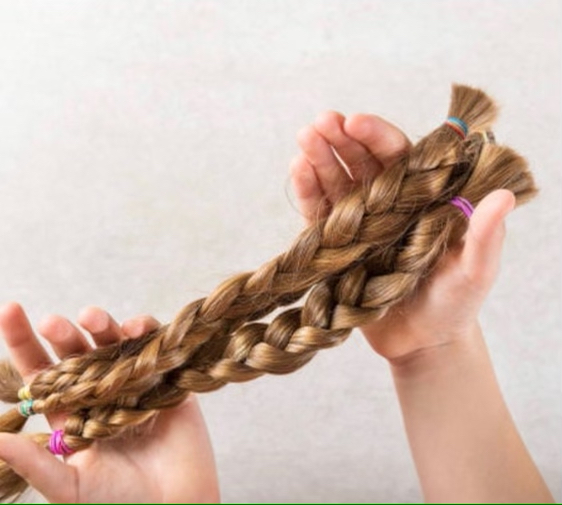 If you're thinking of cutting your long hair, have you considered donating your hair so a beautiful wig can be created? Hair Donations to The Australian Wig Company help so many people who have lost their hair.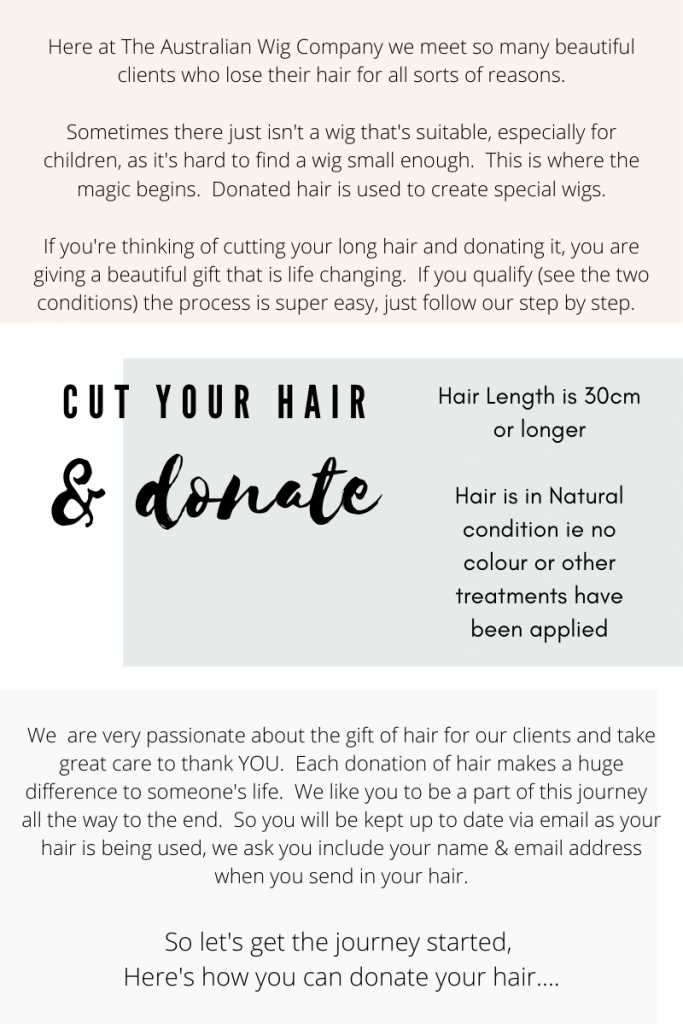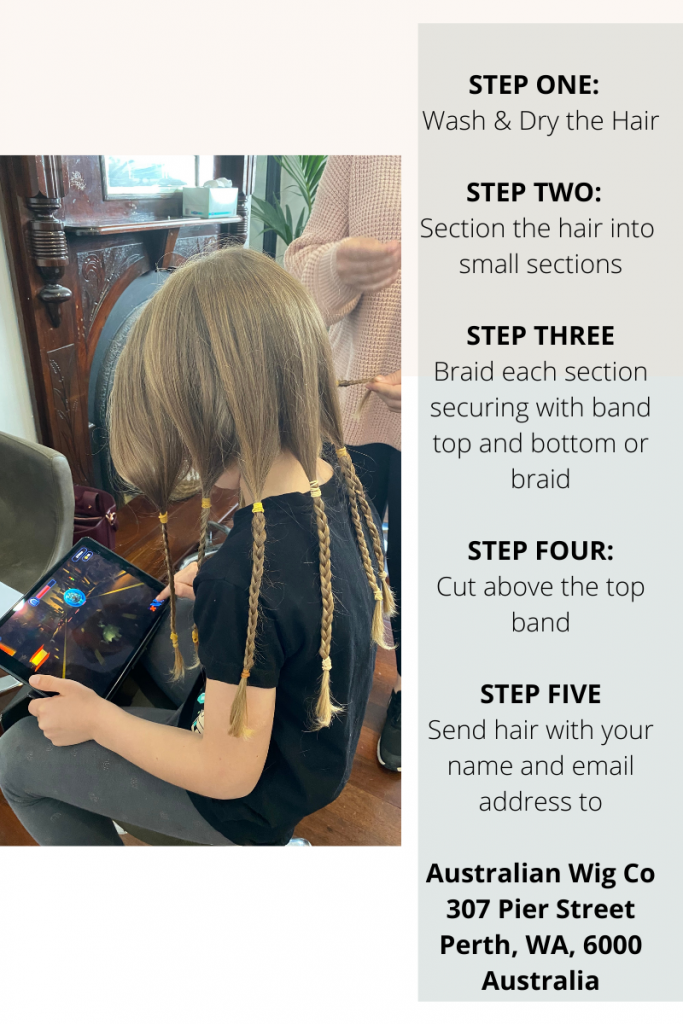 We currently have a gorgeous client, Scarlett, a beautiful little girl who's lost all her hair. We want to provide her with the most beautiful hair loss solution we can so she can enjoy having hair again. The problem is that all the wig cap sizes are too big.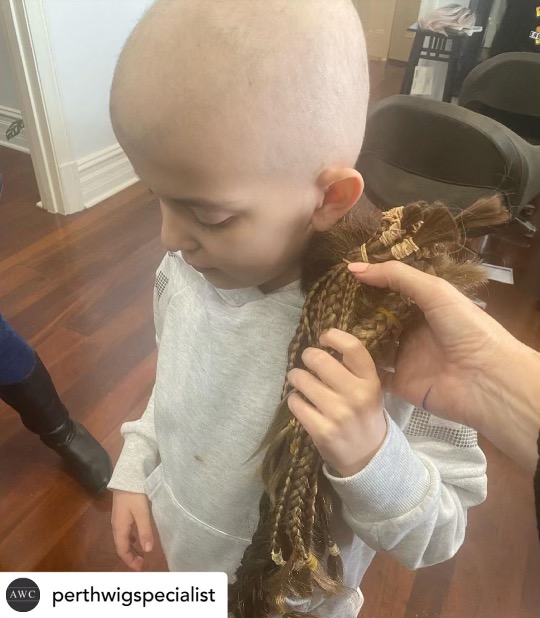 We have the solution, it involves to custom making her beautiful wig. This is where hair donations become so vital for the magic to happen. Every wig we make needs around 4 donations of hair with the length of the donated hair coming from 30cm or more length and the hair needs to be uncoloured or treated, completely natural.
If you have hair that's 30 cm or longer, perhaps you can consider donating your hair after it's been cut. Simply follow the step by step guide above to successfully donate your hair for a
beautiful wig to be created….
and THANK YOU!