Hair loss can be a devastating experience for people of any gender or any age, but it's often particularly difficult for kids, tweens and teens. Here in Australia, over 500,000 Australians including women, men and children live with Alopecia.  For cancer warriors, losing your hair is one of the most difficult parts of the treatment journey.  It's important for you and your child to know that you're not alone in this journey and there is help for you.  There's a whole community of people ready to help and share their journey with you through the Alopecia Awareness Australia Foundation https://aaaf.org.au/ and The Variety Club – The Children's Charity offers assistance for many children meeting their criteria for funding – (see the links under Wigs 4 Kids tab on our home page)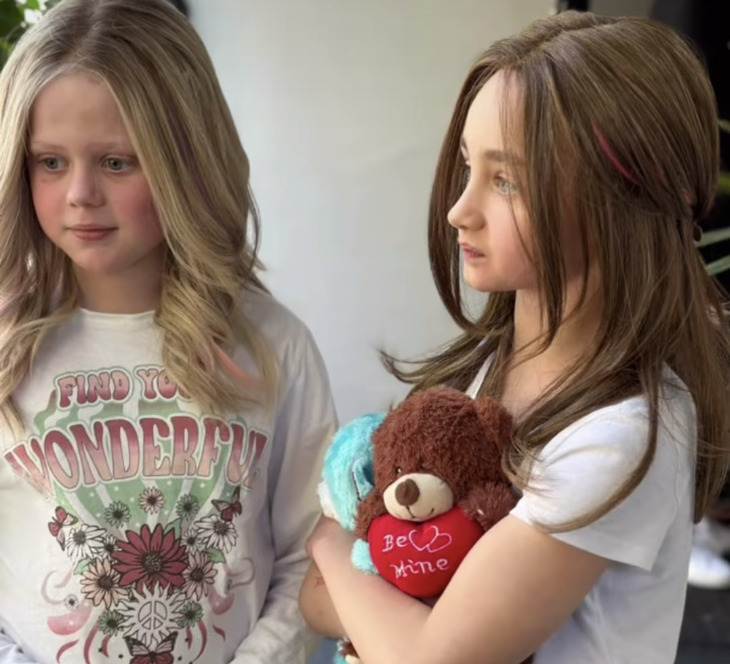 In children and teenagers hair loss goes way beyond a 'bad hair day' and can cause high levels of emotional discomfort, added stress and low self esteem.

 
So where do you start with finding wigs for kids?  What do you even look for when looking at children's wigs?  Well, it's a relief to know that the days of wiggy looking wigs are long gone and you can have success with recreating your child's hair pretty close to how it looks naturally.  Finding a natural looking human hair wig for your child is the key and although there are a few little challenges, a beautiful result can be achieved and your child will feel like themselves again in no time.
When researching a wig for your child or teenager, head size is going to be really important. Children don't generally have an average size head which eliminates the option of purchasing a wig for kids from many suppliers or online.  You're going to want to look for a company that has a wide range of sizes and possible offer a custom made option.
Talking to your child and reassuring them that they can have their hair looking just like it used to is going to be a wonderful step forward for their confidence and self esteem.  By sharing stories of other children experiencing similar journeys is something that will really make it less of a lonely experience too.  Reach out to the associations mentioned in this blog and also show this little video below as Sienna shares her wig search challenges and triumphs…
TOP TIPS TO CONSIDER WHEN CHOOSING WIGS FOR KIDS
FIT
The most common struggle we find people (& not just kids) come up against is finding the right fitting wig cap. In a lot of cases wigs for kids generally need to be a smaller fit than even the petite size cap for an adult.  This makes it a challenge to find a good fitting cap for when looking for a wig for kids.   
As a guide the average cap measurement for wigs for kids of a primary school age:
19.5″ circumference,
11″ ear to ear
12″ front to back.   
Compare this to an adult petite cap measurement of 21″ circumference, 13″ ear to ear ad 13.25″ front to back, and you'll see why even the smallest adult wig will be an ill-fitting option wig for kids;  it will tend to slip and "bunch" at the back.  
For children under the age of 7 we recommend a different method rather than a full wig.  Their little heads are just too small and realistically we find wearing a wig is just not that practical for them.  Our alternative is a hair solution based on a head band.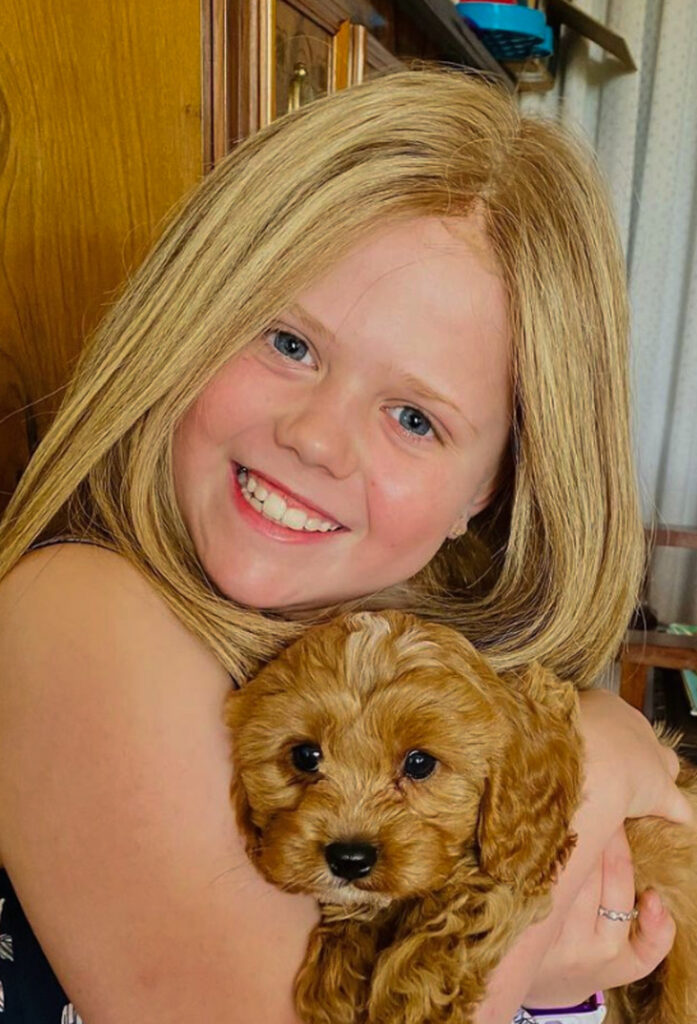 COMFORT
Your child will be wearing their wig everyday and going to school/playground activities/sports … everything whilst wearing it.  A wig for kids needs to be super comfortable and provide a perfect fit for your child.  A good fitting wig offers the proper ventilation and security as it will hug your child's head and feel similar to wearing a beanie.  Stretch caps are the ideal choice.
HAIR FIBRE
So wigs for kids look and feel as natural as real hair, the best choice of fibre will always be human hair.   As your child's natural hair will have had no chemical treatment it's important to source a child wig that has the same sort of hair … virgin hair as opposed to coloured hair.
DENSITY
On little heads, the less hair the better as far as density is concerned. When it comes to keeping your child's wig looking as natural and realistic as possible, it's recommended to keep the hair looking as realistic as possible.  The last thing you want is for your child to overwhelmed by hair and the result to look like a wig in any way.  The lower the hair density, the flatter the style will sit on a little head.  
HOW DOES A CHILD'S WIG STAY ON?
The ideal way for your child to achieve a wig that will stay in place no matter what is to have a custom child wig made rather than select a ready made option.  By taking the time and having consults with a child wig specialist, the wig will stay in place hanging upside down on a monkey bar and not budget no matter how many cartwheels are done.  Needless to say this can be quite an investment, but definitely worth it if you're after a child's wig to provide the optimum hair for your child over a good period of time.  Please take a look at the two associations in our Help for Wigs, both of these offer grants with the Variety – The Childrens Charity helping with funding the custom making of a child wig.  You can find links right here for both organisations
Sometimes it's not possible or affordable to have a custom wig made and there are some other ways you can help a child wig in place when security is required.  If you need to buy online, always reach out to the supplier for an online consultation and be guided as you measure your child's head and select a suitable child's wig for them.
On the inside of wigs for kids you can see adjustment straps towards the back of the cap.   For a smaller fit you can simply adjust these straps to draw the cap size in a little. Some designs of wigs also have clips sewn in – these help if your child does have some hair to clip into. 
Another great way is for your child to wear a wig gripper, these work really well for wigs that are just a touch too big or just don't feel secure for your child.
A wig gripper works like a head band, by placing the gripper (with the rough going towards to the back) a wig is held securely in place.
WHAT MAKES THE MOST REALISTIC LOOKING WIG FOR KIDS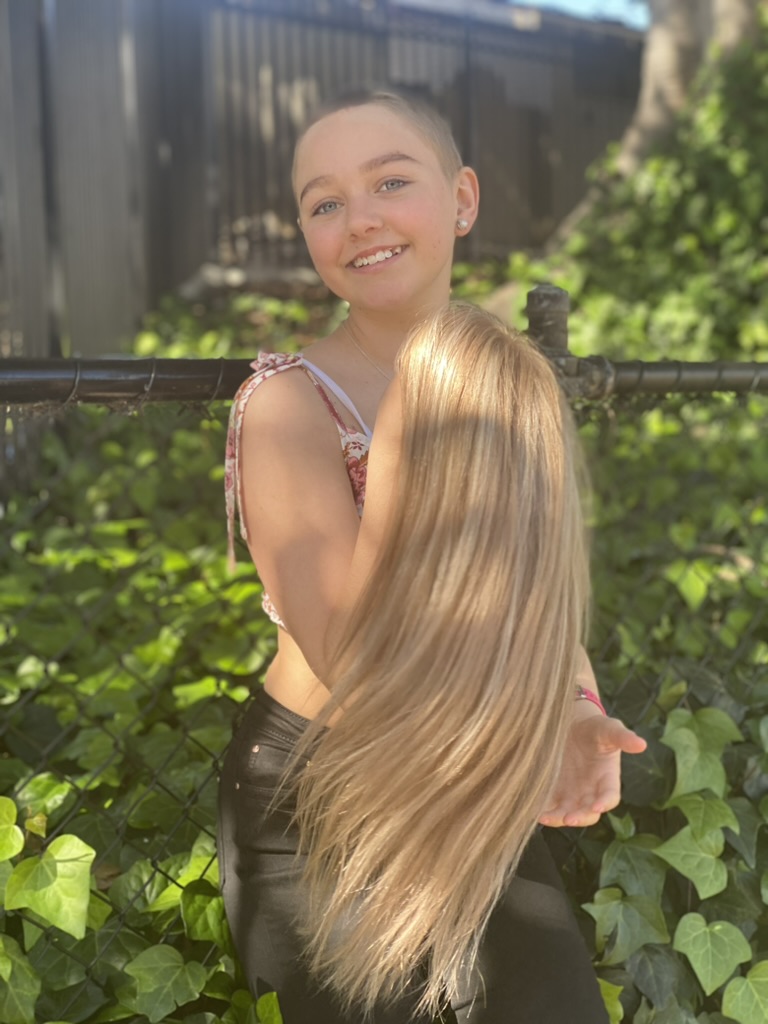 Wig making has come a long way from the days of tell tale wiggy styles that were hot and heavy to wear.  Developments in cap design and materials / fibres used have evolved into beautiful light weight wigs for kids that mimic how your own child's hair would look.
Lace Front
Wigs that have a natural looking hairline will ensure your child has a style that looks as natural as possible.  A very fine lace front that blends seamlessly with your child's front hairline or lays flat if there is no hair provides an impression that the hair is growing naturally from the head.
Low Density
To ensure the most realistic end result your a wig for kids should have a low density hair placement.  The quickest way for a wig to look 'wiggy' is when it literally has too much hair (high density).
Hand Tied
Hand tied is where the hairs have been individually hand tied for the most natural multidirectional result.  Your child will be able to part the hair in any direction they want and a hand tied style can be styled with braids, putting up and other great school styles.
HOW HARD IS IT TO CARE FOR WIGS FOR KIDS?
Human hair wigs are very similar to your own biological hair in many ways.  If wearing the wig every day, it's recommended that the wig is washed every 3-4 weeks and it's a simple process to wash using products provided by your wig supplier.  Avoid the temptation to use everyday shampoo and conditioners as this wont suit the human hair fibres of your child's wig.  It's important to only use the products recommended by your wig supplier.  Styling wigs for kids is not too different to styling naturally growing hair, especially if the wig is a custom made, hand tied wig.  You'll be able to use heating tools to straighten and curl, just like your own biological hair, and put the wig up into styles like you would do if it was your own hair too.
Correctly Fitting Cap is the Key Element for a Child Wig
A moulded stretch cap in the right size for your child is going to be essential for when it comes to a wig that fits perfectly.  When the cap sits on your child's head right this is when the most secure result is going to be achieved.  Having your child measured professionally and meeting with a wig specialist, who works with wigs for kids, starts you on the right path to achieving a result your child will feel the most confident wearing.
To find out your child's perfect fit you will need to measure their head and have a consultation to ensure the cap will fit correctly.  Online help is always available if you're unable to attend an in person fitting session.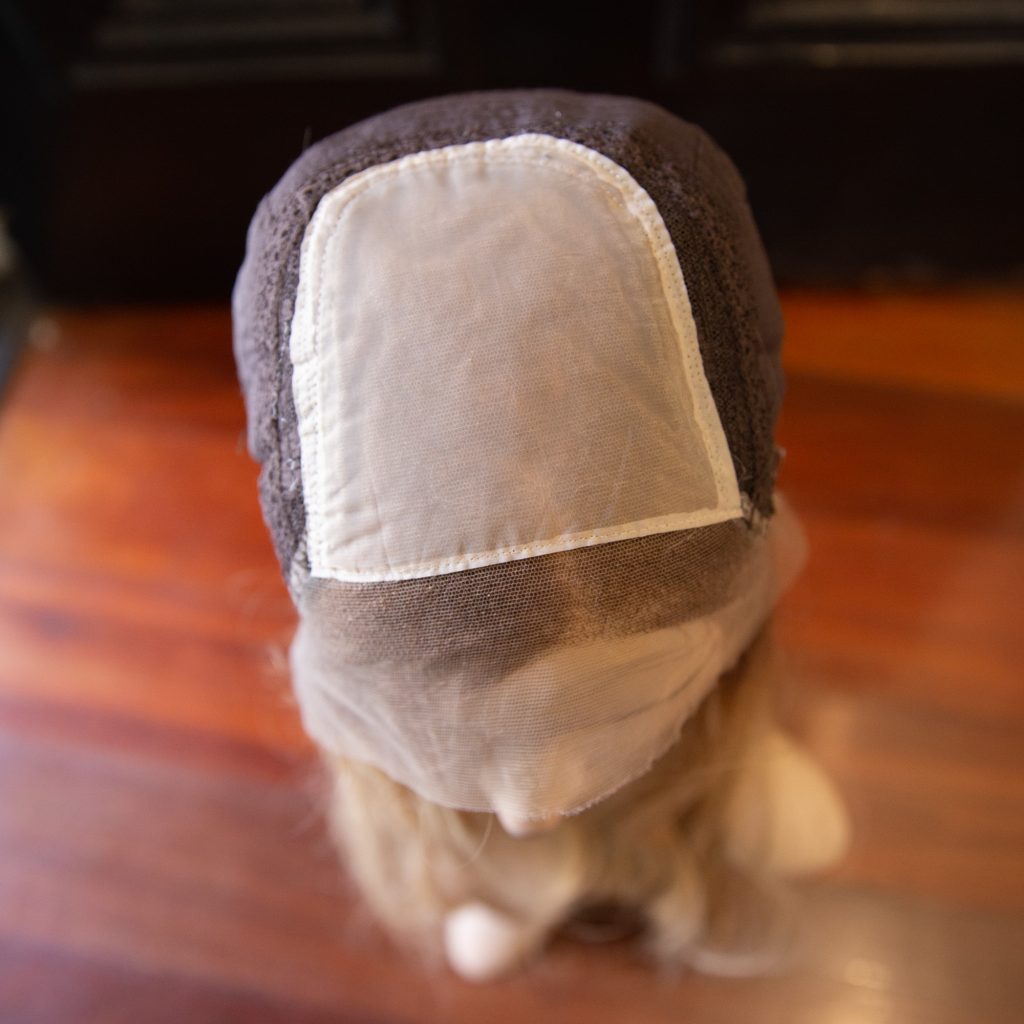 GOT QUESTIONS? WE'RE JUST A QUICK EMAIL AWAY...