Ladies human hair wigs or toppers give back your hair style, improves your self confidence and in some cases instills your identity back. We all love wearing a beautiful wig or topper that makes us feel great again. However there are definitely some things that we can do with biological hair, that should be avoided completely when we're wearing a wig or topper especially when you're wearing a full lace hair wig.
Lets take a look at five of the big things to avoid when wearing human hair toppers or wigs.
SUNGLASSES ON TOP OF YOUR HEAD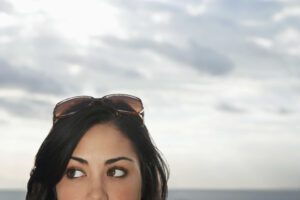 Ok it looks a little cool and it's convenient to wear your glasses or sunglasses on your head when you're not using them on your eyes. Only ok if its your biological hair though. Doing this with your wig on is tempting a terrible fate. Especially for lace front human hair wigs (or synthetic for that matter). The middle part of your sunglasses can easily pull on the hair and unknot or tear the lace.
WEARING HATS


Although this seems harmless enough, putting a hat on without a barrier (like a scarf) when wearing a human hair topper or wig can cause damage to your wig or topper. The hat can catch and damage lace front human hair wigs Australia! Although we like to guard ourselves from the sun and it's advised to do so here, take care and add a scarf between the hair topper/wig and your hat. Another alternative is to wear a hat with the hair incorporated like these from Jon Renau
https://www.australianwigcompany.com.au/product-category/accessories/headwear/hat-wigs/


SWIMMING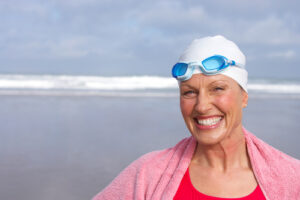 Definitely avoid swimming when wearing human hair topper or wigs.
Chlorine and saltwater are both triggers of bad-hair-day blues. Chlorine is full of disinfectants which will strip hair of its silky sheen, saltwater draws moisture out of hair, leaving it brittle and dry.
We suggest wearing a swim cap as an alternative.
SLEEPING IN YOUR WIG OR TOPPER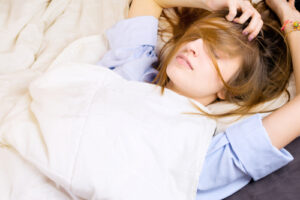 It is not recommended to wear your human hair wig or topper to bed, you're running a high risk of tangling and pulling on the wig while you sleep. This results in hair fibres being untied and your natural looking wig becomes less attractive from hairs missing after being untied/pulled out.
A nice sleeping alternative is one of the comfy sleep caps from Jon Renau
https://www.australianwigcompany.com.au/product-category/accessories/headwear/caps/
PETS
Seem's a little strange to include this right? It is a little surprising to see tooth marks in netting when wigs are sent for repair. It isn't that uncommon it seems for your pooch or feline friend to reek havoc with a lace front hair wig. The delicate lace is so easy to tear and if your pet has access (whether your wig or topper is being worn), it could cause an unrepairable result. When styling wigs or toppers keep them out of reach from your pet and try to avoid too much close contact when you're wearing a lace front human hair wig or topper.
Take good care of your wig or topper and she will serve you well for a long time. We recommend using the suggested styling and hair care products provided by your supplier, allowing your wig or topper to air dry and just taking care when you're putting your wig,(avoid pulling on any lace areas). Then you'll be assured of a happy time wearing your lovely wig and toppers.