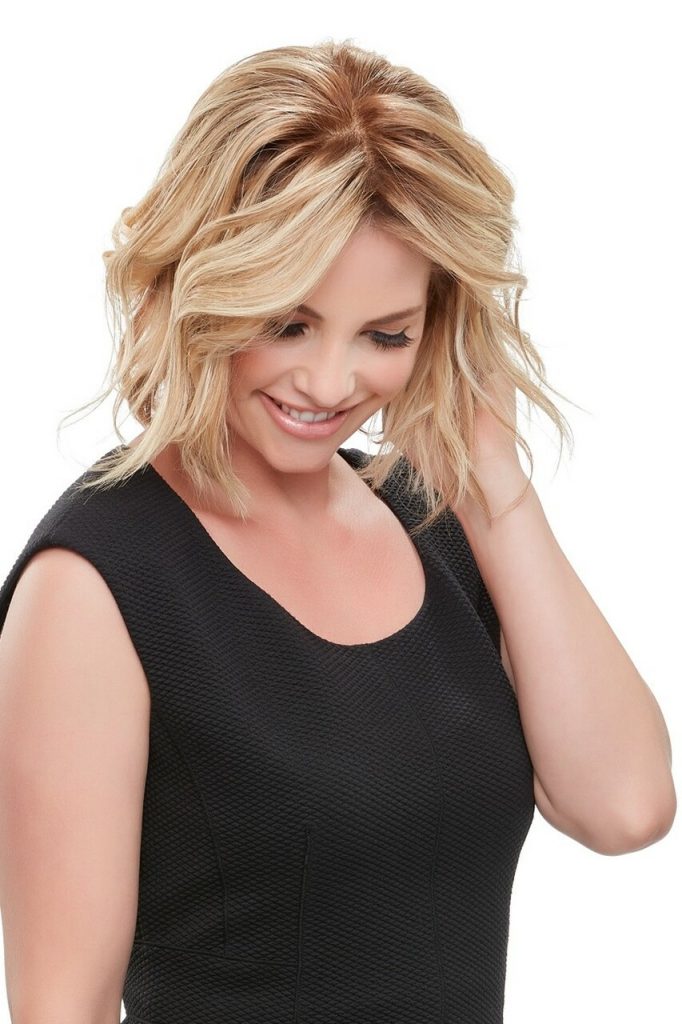 When it comes to hair toppers there are several reasons you may choose to wear one. It may just be a simple case of covering up greys or adding volume to your naturally thin hair, or it may be to assist you with during a hair loss experience. There are some hair toppers that excel in all areas and we'd like to share which hair topper is the best from our personal experiences.
Before we get into the nitty gritty about the why behind our choice, we'd also like to mention how much we recommend hair toppers rather than a full wig. At our Perth Wig Specialist consultation rooms, we have 30 or so clients suffering hair loss coming in for consultations each week and most often we are able to recommend a beautiful hair topper. Of course this depends on the stage of hair loss, as the toppers do require hair to clip on to, however if you're in the early/moderate stages of hair loss you have the option of keeping your natural hair as being a feature in your styling which is awesome!
Hair toppers are designed to blend in seamlessly with your naturally growing hair and for this reason, we always recommend human hair toppers. They definitely look and feel more natural/realistic, to be honest no one will even realise you're wearing a topper!
Which topper is the best? Definitely the ergonomic ones. These are designed to fit snugly to your head and have little reliance on the clips. Rather than perching on your hair, these toppers will sit flat to your head. We also recommend the Jon Renau EasiPart XL Hand Tied for a lot of our clients. This Remy human hair topper is worn clipped in over the part. Each hair is hand tied to a Swiss lace using invisible French knotting, a luxury technique that hides and protects the knots for an undetectable look and feel. This one-piece hair topper adds instant thickness and coverage with a supremely natural appearance. This topper is THE MOST COMFORTABLE to wear too.. the glass silk ensures that it is soft against your skin if you are lacking lots of hair.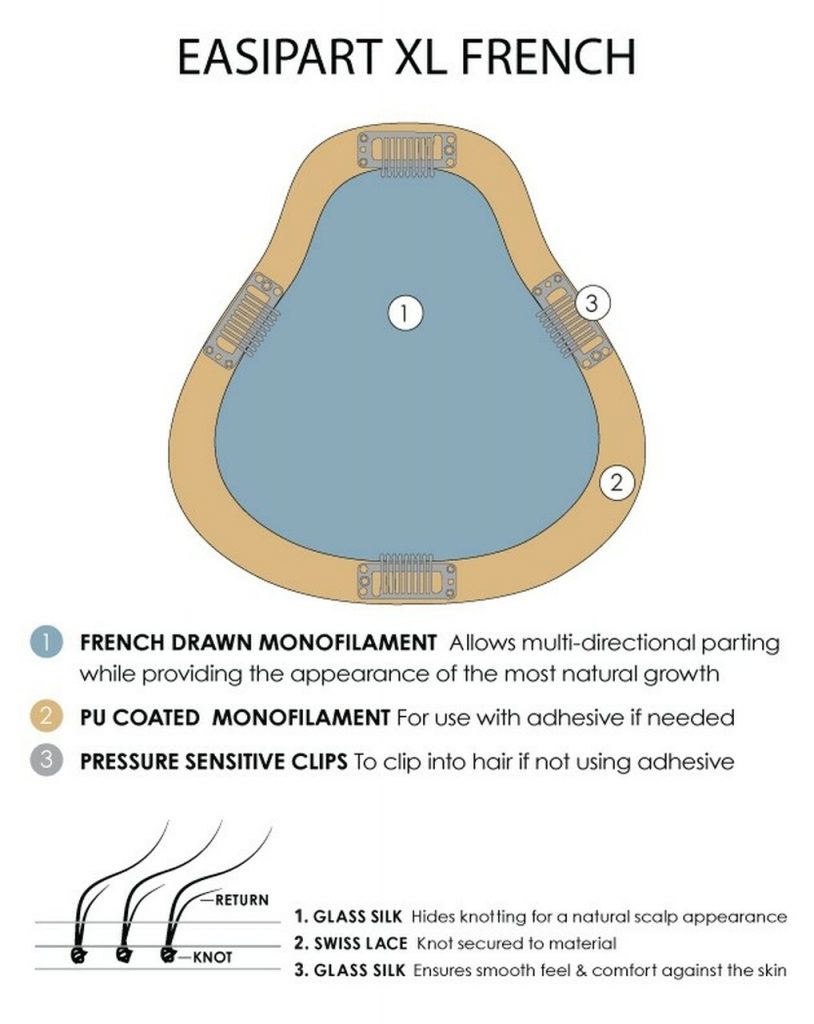 We have a great Ebook on the 5 Things To Love About Toppers… would you like a copy? Just let us know via our contact form and we'll send one to you 🙂