Whether it's in person or online a hair loss solution consultation continues to help hundreds of people as they go through their journey of hair loss.
Our online consultations provide an easy reach for anyone who is wanting to have a specialist work with them to find a perfect hair loss solution. Being no obligation and free, these online consultations are fast becoming our most popular form of connecting with our clients.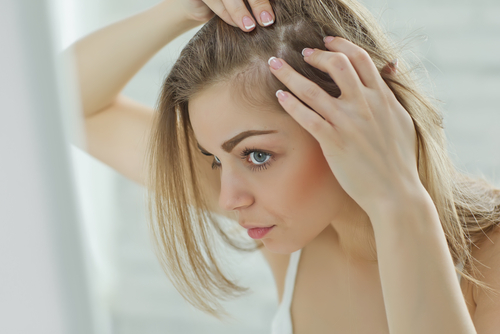 Thin hair or hair loss can happen for a variety of reasons and it's never a fun experience. The good news is that there are great hair loss solutions available in the form of toppers and wigs that provide the opportunity to retain your identity, or change your look completely.
In our experience, most often the hair loss patterns our clients have will suit a beautiful topper. Welcome to a whole new world! There are numerous different options when it comes to toppers so to be sure your human hair topper is going to suit your hair loss pattern, it's great to work with a specialist and have a topper customised to be perfect just for you. Why human hair you ask? Well to be honest a human hair topper is going to blend seamlessly with your own biological hair, it can be customised to suit your colour AND it can tolerate the same heated tools as your biological hair too… so you can style this exactly as you style your own hair.
ONLINE CONSULTATIONS
So, you may be wondering how this all works if we can't see each other in person? Understandable. However we have a series of events that make sure your online consultation WILL provide the best solution for you and here's how we do it…
STEP 1… Our initial chat online. Usually we have a chat online (usually via the chat here on the website). We talk about your lifestyle, the hair style you're hoping to achieve (or regain) and the range of price you're look at for a human hair topper.
STEP 2… Pictures for Pre-consultation. Three pictures will tell your stylist what your hair colour is, the pattern of hair loss you're experiencing and the length of your biological hair. We did a facebook post showing how to take these pictures…
https://www.facebook.com/australianwigcompany/videos/2701030693376879
STEP 3… Online Consultation. We meet via FaceTime (or WhatsApp/Messenger) and do a live consultation. By now we have the topper/wig solutions we feel will best suit you and we run through each one showing you examples of how they work and why they're going to be a good fit for you. We work through the customisations that may be required to make the solution a perfect fit for you.
STEP 4… Product/s are sent to you for you to try on. (A deposit is required prior to sending products) Then when you receive your package, a second online consultation with one of our stylists is performed. Your stylist will go through how to put your topper or wig on, and also work with you to do any further customisations that may still be required. We ensure your end result is exactly the right fit for you.
STEP 5… We provide ongoing support as you need it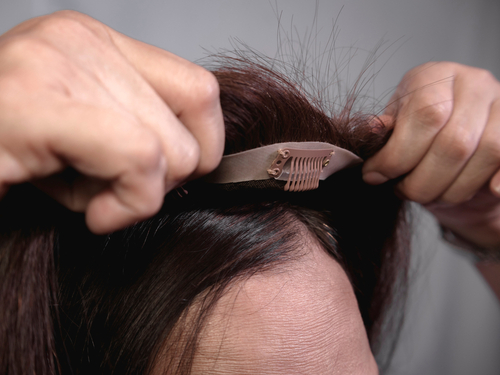 Our beautiful clients literally transform in front of our eyes when the toppers are placed on. It is just lovely to see and be a part of… the real treasure of providing a hair loss solution for our clients is watching someone's confidence and identity return.